Amphibians represent nearly 15% of known vertebrate diversity and include more than 6300 described species. Although roughly 50% of the planet's amphibians inhabit the American tropics, little is known about the factors that influence tropical diversity patterns. This lack of knowledge becomes increasingly alarming as it has been estimated that nearly one third of amphibian species are threatened with extinction.

In this research line we combine modern phylogenetic, biogeographic, comparative and genomic methods to examine the intrinsic and extrinsic drivers of diversification and phenotypic evolution of Neotropical amphibians at both a micro- and macro-evolutionary scale, providing an essential step forward in the understanding of global diversity patterns.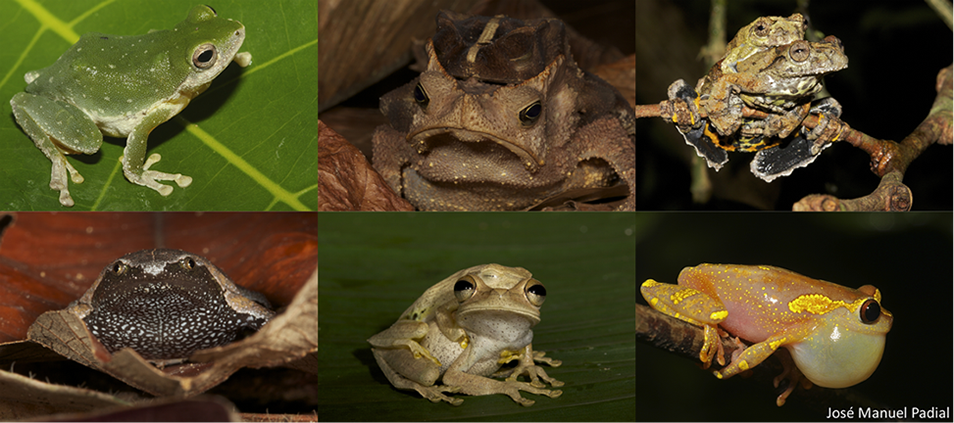 Carles Vilà is leading this project, which is a collaborative effort.

Álvaro Dugo-Cota and Santiago Montero-Mendieta are two PhD students working on this research line.

Some of our collaborators are:
José Manuel Padial, Carnegie Museum of Natural History (USA)
Santiago Castroviejo-Fisher, Pontifícia Universidade Católica do Rio Grande do Sul (Brasil)
Matthew Webster, Uppsala University (Sweden)
Alejandro Gonzalez-Voyer, Universidad Nacional Autónoma de México (Mexico)
Ignacio de la Riva, National Museum of Natural Sciences - Spanish National Research Council (CSIC) (Spain)
Ariel Rodriguez, Technical University of Braunschweig (Germany)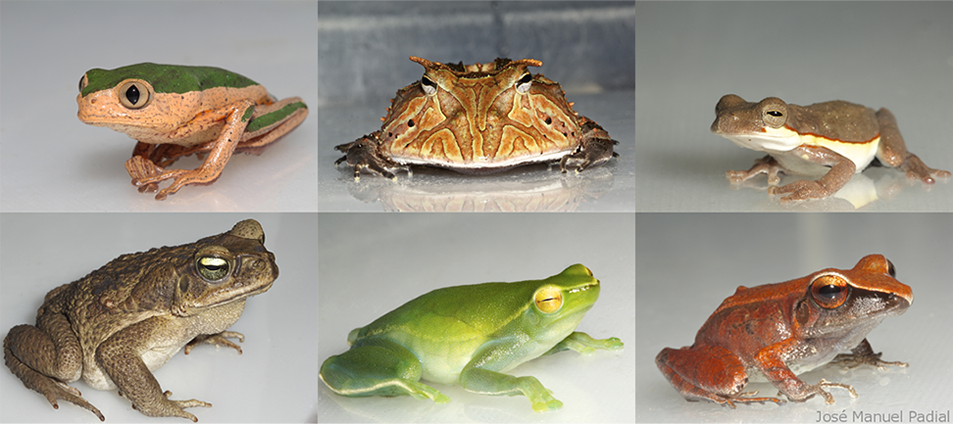 You can watch how José Manuel Padial and his team go on a scientific expedition to obtain samples for further analyses.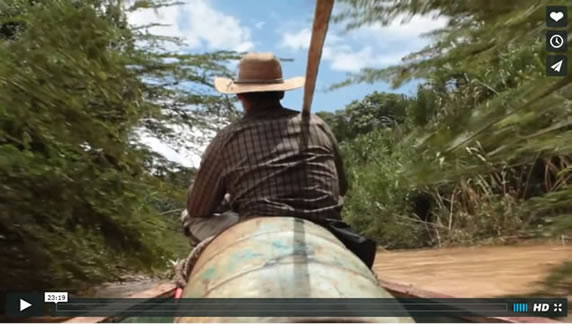 The Scientist's Search, an Expedition to the Amazon

Publications
Dugo-Cota A, Castroviejo-Fisher S, Vilà C, Gonzalez-Voyer A (2015) A test of the integrated evolutionary speed hypothesis in a Neotropical amphibian radiation. Global Ecology and Biogeography 24, 804–813.

|
Castroviejo-Fisher S, Guayasamin JM, Gonzalez-Voyer A, Vilà C (2014) Neotropical diversification seen through glassfrogs. Journal of Biogeography 41, 66-80.

|
Castroviejo-Fisher S, Vilà C, Ayarzagüena J, Blanc M, Ernst R (2011) Species diversity of Hyalinobatrachium glassfrogs (Amphibia: Centrolenidae) from the Guiana Shield with the description of one new species. Zootaxa 3132, 1-55.

|
Gonzalez-Voyer A, Padial JM, Castroviejo-Fisher S, De la Riva I, Vilà C (2011) Correlates of species richness in the largest Neotropical amphibian radiation. Journal of Evolutionary Biology 24 (5), 931-942. (*Equal Contribution)

|
(Journal Cover; Press coverage: El Mundo, Quercus)
Guayasamin JM, Castroviejo-Fisher S, Trueb L, Ayarzagüena J, Rada M, Vilà C (2009) Phylogenetic systematics of Glassfrogs (Amphibia: Centrolenidae) and their sister taxon Allophryne ruthveni. Zootaxa 2100, 1-97.

|
Padial JM, Castroviejo-Fisher S, Köhler J, Vilà C, Chaparro JC, De la Riva I (2009) Deciphering the products of evolution at the species level: the need for an integrative taxonomy. Zoologica Scripta 38, 431-447.

|
Castroviejo-Fisher S, Señaris JC, Ayarzagüena J, Vilà C (2008) Resurrection of Hyalinobatrachium orocostale and notes on the Hyalinobatrachium orientale species complex (Anura: Centrolenidae). Herpetologica 64, 472-484.

|
Guayasamin JM, Castroviejo-Fisher S, Ayarzagüena J, Trueb L, Vilà C (2008) Phylogenetic relationships of glassfrogs (Centrolenidae) based on mitochondrial and nuclear genes. Molecular Phylogenetics and Evolution 48, 574-595.

|
Castroviejo-Fisher S, Ayarzagüena J, Vilà C (2007) A new species of Hyalinobatrachium (Centrolenidae: Anura) from Serranía de Perijá, Venezuela. Zootaxa 1441, 51-62.

|
Castroviejo-Fisher S, De la Riva I, Vilà C (2007) Transparent frogs show potential of natural world. Nature (correspondence) 449, 972

|
Related publications
Motta A, Chaparro JC, Pombal JP, De la Riva I. Molecular phylogenetics and taxonomy of the Andean genus Lynchius (Anura: Craugastoridae). Herpetological Monographs (in review).
Goicoechea N, Frost DR, de la Riva I, Pellegrino KCM, Sites J, Rodrigues MT, Padial JM (2016) Molecular systematics of teioid lizards (Teioidea/Gymnophthalmoidea: Squamata) based on the analysis of 48 loci under tree-alignment and similarity-alignment. Cladistics, 1-48.
Link |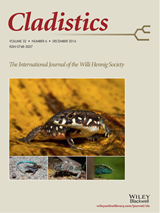 Castroviejo-Fisher S, Padial JM, De la Riva I, Pombal JP, da Silva HR, Rojas-Runjaic FJM, Medina-Méndez E, Frost DR (2015) Phylogenetic systematics of egg-brooding frogs (Anura: Hemiphractidae) and the evolution of direct development. Zootaxa 4004, 1–75. Link |
Chaparro JC, Padial JM, Gutiérrez RC, De la Riva I (2015) A new species of Andean frog of the genus Bryophryne from southern Peru (Anura: Craugastoridae) and its phylogenetic position, with notes on the diversity of the genus. Zootaxa 3994, 94-108. Link |
Twomey E, Delia J, Castroviejo-Fisher S (2014) A review of Northern Peruvian glassfrogs (Centrolenidae), with the description of four new remarkable species. Zootaxa 3851(1), 001-087. Link |
Padial JM, Grant T, Frost DR (2014) Molecular systematics of terraranas (Anura: Brachycephaloidea) with an assessment of the effects of alignment and optimality criteria. Zootaxa 3825, 1–132. Link |
Jungfer KH, Faivovich J, Padial JM, Castroviejo-Fisher S, Lyra M, Berneck B, Iglesias P, Kok PJR, MacCulloch RD, Trefaut-Rodrigues M, Verdade VK, Torres-Gastello CP, Chaparro JC, Valdujo PH, Reichle S, Moravec J, Gvoždík V, Gagliardi-Urrutia, Ernst R, De la Riva I, Means DB, Lima AP, Señaris JC, Wheeler WC, Haddad CFB (2013) Systematics of spiny-backed treefrogs (Hylidae: Osteocephalus): an Amazonian puzzle. Zoologica Scripta 42, 351–380. Link |



Funding
| | | |
| --- | --- | --- |
| | | |
| Project VR-621-2006-3852 | | Projects CGL2010-21250 and CGL2013-47547-P |